Hey all!
As you may have noticed, we released our pre-alpha gameplay demo a few days ago. Our demo will bring you closer to basic gameplay mechanic of tactical missions and show you how individual gameplay-elements will affect your experience with Eternal Escape. In Addition, we will use the demo to gather important information in general and to make the first step towards transparent development. Furthermore, we hope to get feedback from you and also have the chance to find and fix bugs as soon as possible.
The current state of the demo focuses, primarily on the tactical missions. In this core element of Eternal Escape, the player has the freedom to play however he wants. For the purposes of this Demonstration, we have a mission and a tutorial level.The tutorial level teaches the player the most important mechanics of a tactical mission how they will occur in our game. Soon we'll release a walkthrough of the tutorial level on our Youtube channel. Both, the tutorial and the mission level will be improved and expanded through patches in the future.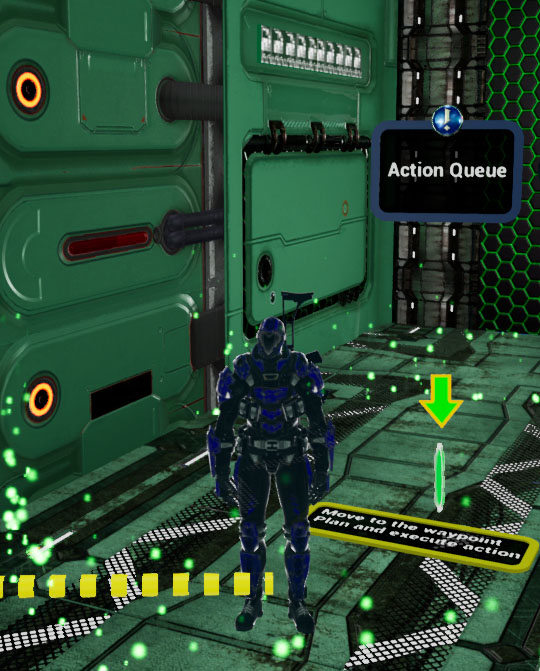 In the mission level, you gather a squad consisting of 5 characters all with a different class consisting of Assault, the Alchemist, the Scout, the Hitman and the unique Leader class. Your squad leader has to explore mysterious old ruins while freeing his squad members from enemy bases. By the way, you have to destroy enemy outposts and eliminate their commander. While doing this you have a free hand to try out and master the different skills of our characters. As we are still early in the development, those characters and their skills are work in progress. If you want to give us feedback about anything in the demo you can do it in our forum. The playtime in the first playthrough is somewhere around 2-3 hours. You can save at any time so your progress won't get lost and you don't have to play everything in one go.
In contrast to other turn-based tactics games, we have a third person view, as well as the separation of planning and execution phase, which are unique for this genre. This mechanic offers several advantages over other tactic games and will be expanded in the future. The shown features of the planning-mechanic in the demo are only the beginning. We are thinking about a better visual representation of the planned actions, execution of all actions with map-objects (e.g interactions) or even combos with multiple squad members.
We are well aware of the fact that Eternal Escape is visually not state of the art (you can read about our progress on this topic in our previous blog post). However, the demo is only meant to demonstrate the gameplay, which will be found in the first episode of Eternal Escape. We don't want to deprive you of the gameplay just because visuals are not on point. Be assured that we are working hard on our "visual-problem" and we will keep you up to date on our progress with graphics, animations etc. in future blog posts.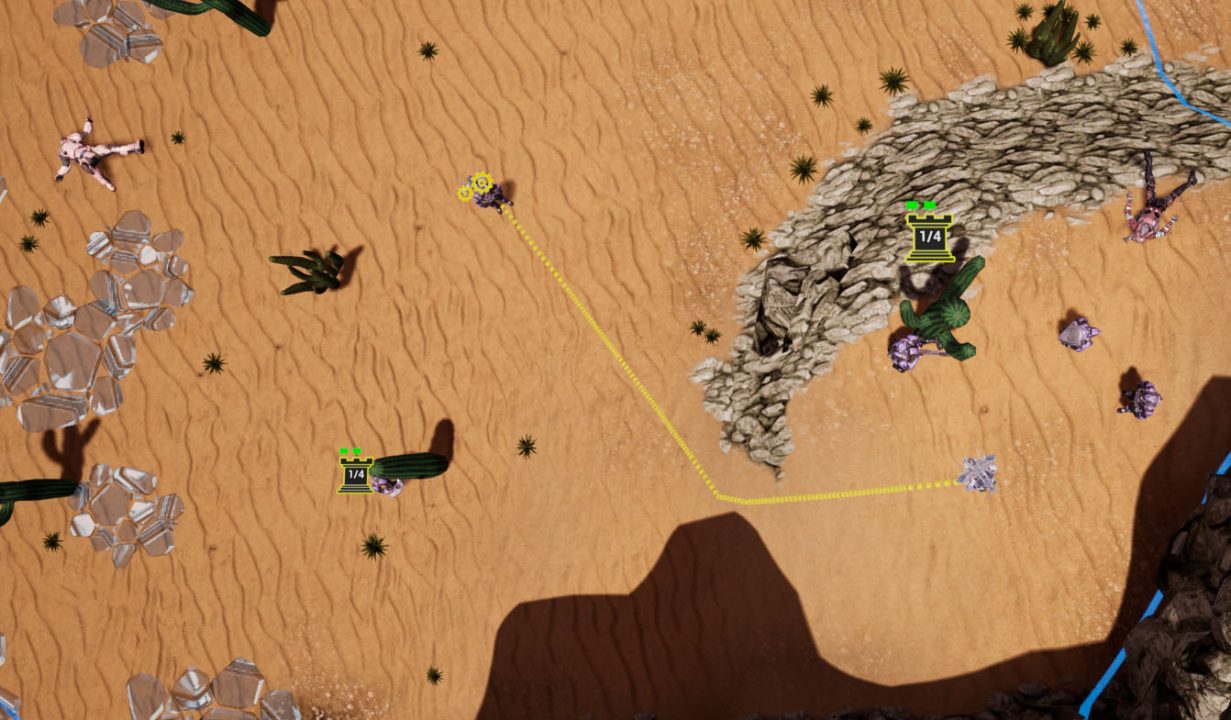 Neither the mission level nor the current tutorial level will be featured in the final game. Just look at it as a prototype that we want to share with the public. Episode 1 will be developed at the same time as the demo, expect blog posts, videos and picture about this topic in the future too. We will continue to develop the demo until early access of episode 1. Look forward to more content like the scenario map as well as key areas. We will showcase all three gameplay elements and introduce you to the mechanics behind them. Our goal is to add, improve or perhaps change/remove features with your help so that they are perfectly balanced in episode 1.
We will update you on the development and our progress on all our social media channels. To get fast, and straightforward news about Eternal Escape, you can follow us on Twitter. We are very thankful for every feedback, for this you can register on our website and share your experiences on our forum. Please help us making Eternal Escape something special and share our game on any social networks with your friends.
As always if you have any further questions, do not hesitate to contact us through ether social media or any other communication. Thank you very much.
Your
Eternal Escape -Team